Important: Update Your Timezone
Friday, May 1, 2009
One quick reminder to all SUBERNOVA users – SUBERNOVA now supports timezones. Meaning, late invoice reminders sent to your clients, projects/milestones reminders sent to yourself, will be sent according to your country's timezone.
Where to set your timezone?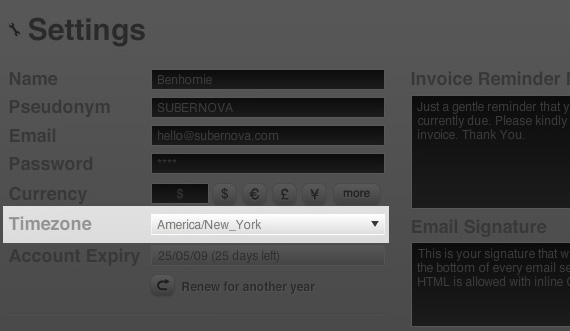 Via the Settings of course! :) The default timezone is "America/New_York", if you're not living in this area it is highly advised that you change it the correct one.
One new feature we have added that allows you to schedule an email to send out to your client(s) on any day and time requires that your timezone to be set correctly to ensure the emails are timely.