Download SUBERNOVA As A Native Desktop App (AIR)
Monday, May 4, 2009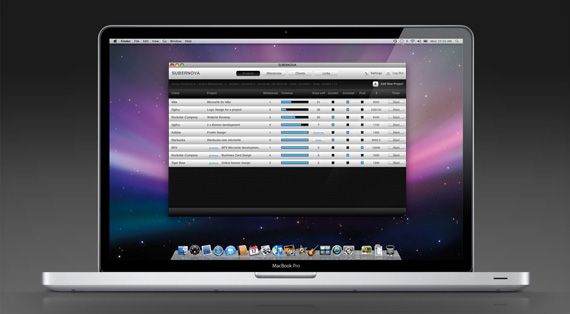 After a few rounds of updates and feature addons, we feel that SUBERNOVA is almost ready to launch an accompanying AIR application. You can now run SUBERNOVA natively as a desktop application on your operating system.
Think of it as a native desktop app with server-side capabilities, the best of both worlds, with the ability to remind your clients of late invoices, schedule emails to your clients and get reminders of imminent project and milestone due dates. What's more you can track your time using the nifty tracker right on your desktop besides managing all your projects, milestones, clients and link references.
Install SUBERNOVA AIR application here (note that you must have a SUBERNOVA account to use this app, signup here).