iPhone App And Push Notifications For SUBERNOVA
Tuesday, July 14, 2009
iPhone Version for SUBERNOVA
Have an iPhone? Take SUBERNOVA with you. Just visit (app.subernova.com) on your iPhone, the same link you use on your desktop browser.
Once logged in on the iPhone version of SUBERNOVA on Safari, save it to your home screen. The next time you launch SUBERNOVA it will run in its own native window.
Here are some screenshots from the iPhone app: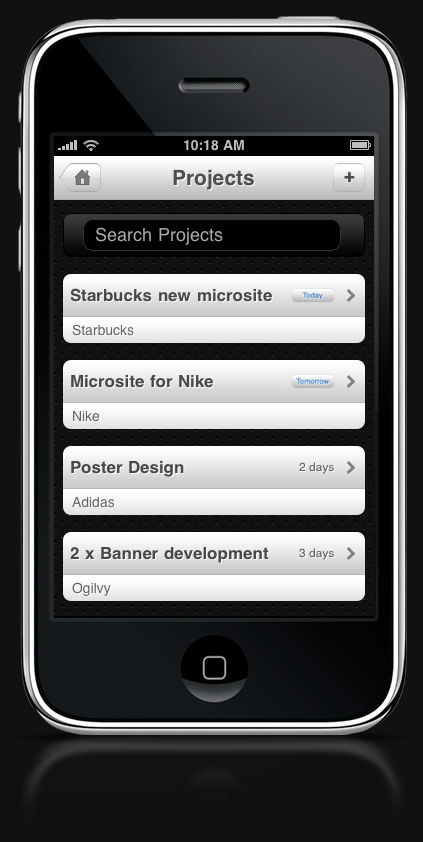 Login & home screen: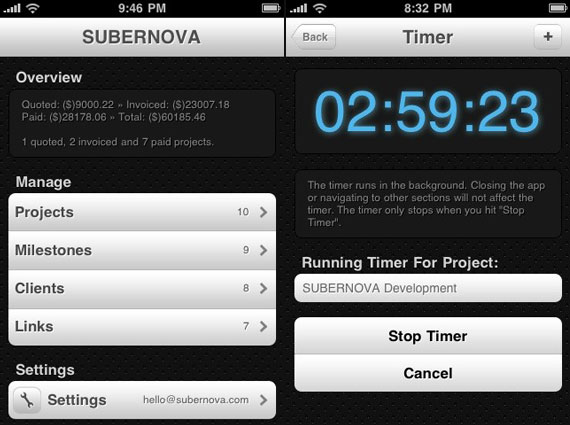 Projects list & Project status: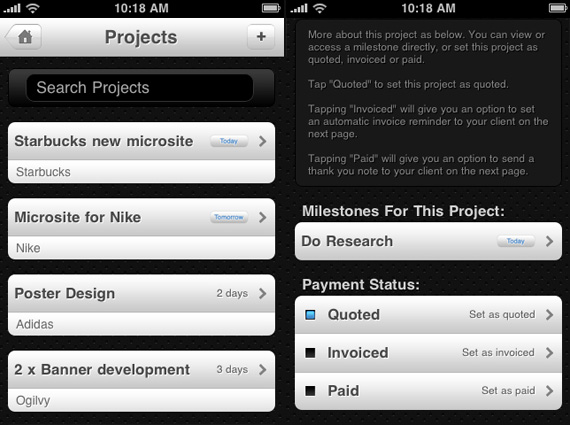 Set auto late invoice reminder & Milestones view: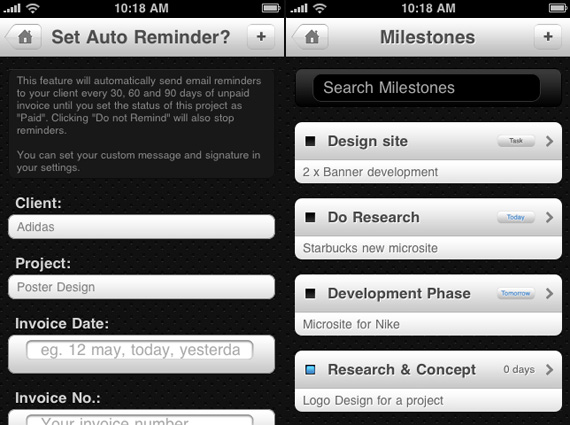 Milestone view & Clients list.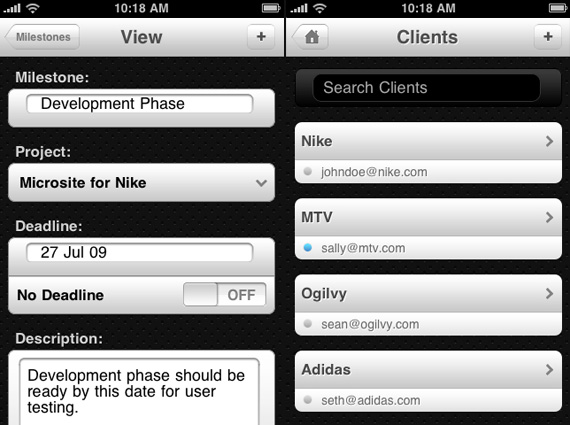 Schedule email to client & Settings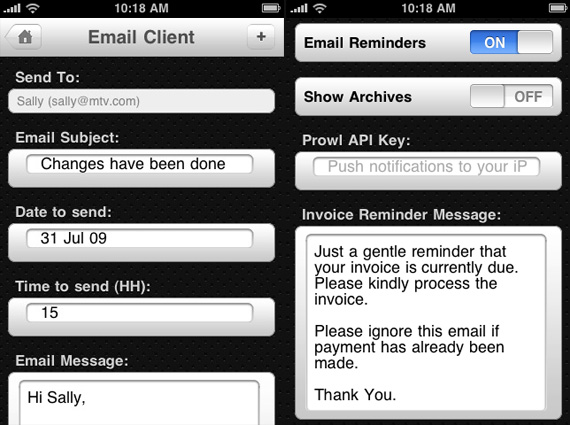 Push Notifications To Your iPhone via Prowl:

If you have an iPhone and the Prowl app, you can get notified about events happening on your account via push notifications. Haven't heard of Prowl? Basically Prowl pushes any growl events on your Mac right to your iPhone. Prowl also includes a developer API for web application development making it possible to get push notifications of any SUBERNOVA events on your iPhone. You can read more about Prowl at TUAW if you wish.
Notifications Includes:
A successfully sent email (either immediate or scheduled email)
When your client reads any email sent via SUBERNOVA
When SUBERNOVA sends late invoice reminders to your clients
When your client reads the late invoice reminders email(s)
When your milestone or project is due and 1 day before it's due
What You Need:
An iPhone
What you need to set on SUBERNOVA:
You only need to enter your Prowl API Key under Settings and save. You can find your Prowl API key at your Prowl's settings page after you sign up for a Prowl account of course. You need to signup for a Prowl account in order for push notifications to work with the Prowl app installed on your iPhone.
You're done! If you don't want to simultaneously receive an email and a push notification, just uncheck the "Email Reminders" checkbox to stop receiving email notifications. At any time if you wish to stop push notifications via Prowl, just delete your API key and hit save.