New Updates & Black Friday Discount!
Saturday, November 28, 2009
********************************UPDATE*********************************
Black Friday discount has been extended till December 2nd!
****************************************************************************
We want to take this opportunity to thank every single one of you who have tried SUBERNOVA and also those we have become SUBERNOVA subscribers!
Here's a BIG THANK YOU! We have just pushed out a new update and rest assured that there will be more updates (and BIG ones) to come!
24 Hours Only Black Friday Discount!

We have just enabled yearly subscriptions ($59.99/year) that will save you $12. To thank our users, we further lowered the annual fee down to $49.99/year, saving you even more!
Upgrade your account within 24 hours to lock in this mega discount forever!
Expired Accounts Has Been Revived!
Your trial has expired? Don't worry, we have just extended your SUBERNOVA account until Dec 2nd! SUBERNOVA has evolved so much since it started, we want to invite you back to try out SUBERNOVA again!
Power Sorting Options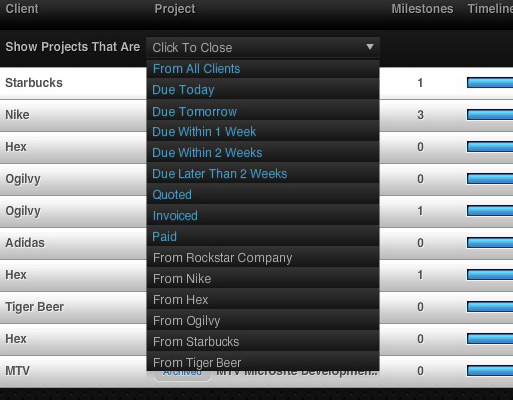 We have added a new dropdown menu on every section that will enable you to show projects, milestones etc by certain criterias. For example you can choose to display milestones that are due within 1 week, or projects that are quoted, invoiced or paid etc. There are now many options to display your project data making SUBERNOVA extremely flexible for you to manage your projects and stuff.
Notes in Clients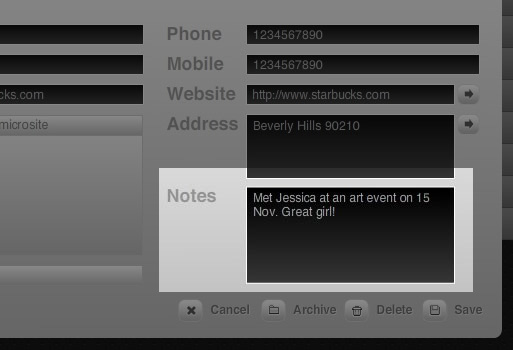 You can now enter notes for your individual clients. Record notes on where you meet who, what you said to who, how you want to follow up with the client etc. Speaking of following up, don't forget you can schedule emails to send to your clients at a later date!
Happy Thanksgiving and have a great weekend!