New Invoicing Features
Sunday, August 8, 2010
Most Requested Invoicing Features

This update includes two of the most requested features pertaining to invoicing!
1. Ability to set payment due date (payment terms)
2. Recurring invoices
These are also two of the most important features.
Set Your Own Payment Due Date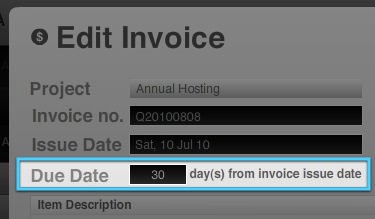 Previously, the payment terms was default to 30 days with no option to change it. Not anymore.
You can now set your own payment terms. Due on receipt? 5 days? 10 days? 30 days?
Your choice.
Automatic late invoice reminders will be sent out for invoices with due dates that are more than 10 days from the date of issue.
Set Your Default Payment Due Date In Settings

You can set your default invoices due date so you don't have to do it over and over again when creating future invoices.
Go to Settings > Invoicing and input the number of days your invoices should be due in.
The next time you create an invoice, the payment due date will be retrieved from your settings.
Recurring Invoices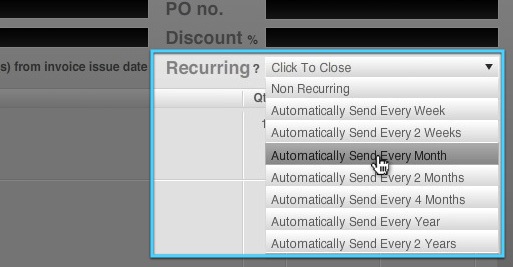 This is another "set it and forget it" feature apart from our long standing automatic invoice reminders, scheduling email to your clients etc.
Recurring invoices can be used to regularly charge your clients for eg. monthly retainers, monthly newsletter updates, yearly hosting fee etc.
SUBERNOVA now takes a load off you by helping you fire off invoices at set intervals.
We hope that this update helps your business become more efficient!