Run SUBERNOVA's Timer In The Menubar With Eon
Friday, October 15, 2010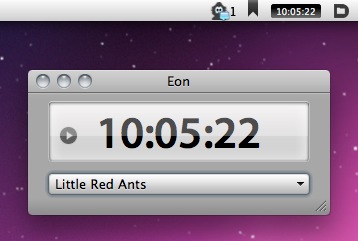 The lovely people from Fuel Collective integrated SUBERNOVA into their menubar time tracking app, Eon.
If you use a Mac, you can track time right on the menubar!
How It Works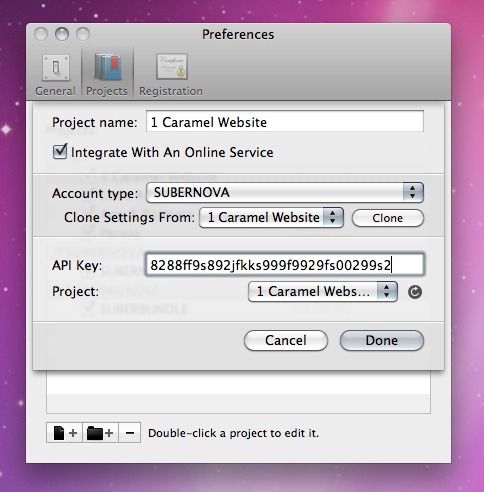 Copy your API key from Settings in SUBERNOVA
Paste it into the API Key field in Eon
Click the small refresh button
Your active project list will appear
Select a project from the list
Name your project in Project name field in Eon
Click Done
You can begin to start timing using the menubar or the time tracking window.
Post Time To SUBERNOVA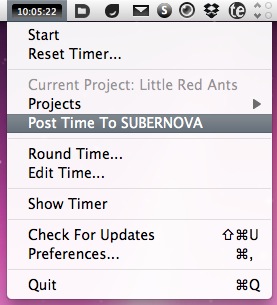 Once you stop the timer, you'll need to post the time to SUBERNOVA.
How it works is that the current time you have tracked in Eon will be added to the current time in your project in SUBERNOVA.
If you do not post time to SUBERNOVA, your project's timer will not be updated.