Use SUBERNOVA With Fluid Mac App
Thursday, August 18, 2011
Fluid lets you create a Real Mac App (or "Fluid App") out of any website or web application, effectively turning your favorite web apps into OS X desktop apps.
Dock Badge Counts

SUBERNOVA displays a dock badge count of all projects that are due today and tomorrow, as well as milestones that are due today and tomorrow, depending on which section you are currently viewing.
Growl Notifications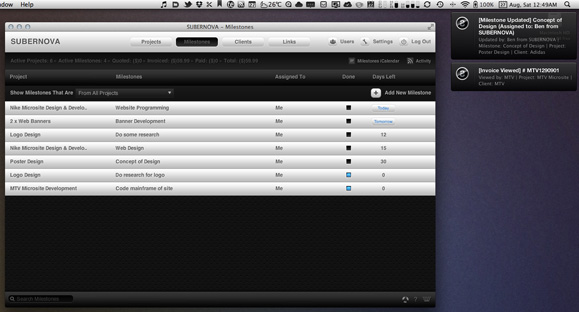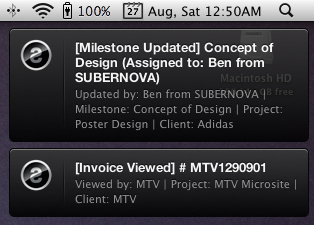 Receive growl notifications the moment an event is triggered. For example, your client views your invoice, reads your email, your quote is approved, members of your team add a new project, completes a milestone, starts a timer etc.
How To Create A SUBERNOVA Fluid App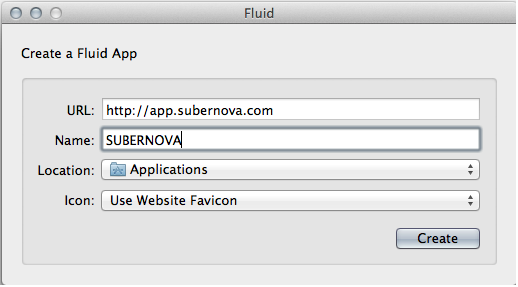 Just enter SUBERNOVA's login URL, name and leave the default Use Website Favicon for Icon. The app will pull the high resolution icon image from our server.
Then click Create.