Recent Updates
Saturday, October 15, 2011
We made some incremental improvements to SUBERNOVA, mostly improving your experience and efficiency when using the app.
Last invoice / quote numbers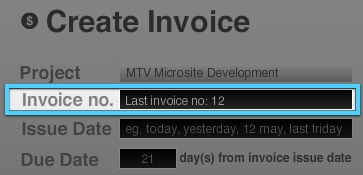 If you use incrementing invoice or quote numbers, this will be a great time saver while also keeping your sanity. Whenever you create a new invoice, the Invoice no. field will be pre-populated with the last invoice or quote number, so that you know what the next number should be.
Rollover notes icon for description

To see description for a particular project, milestone, client or link, just rollover the notes icon. This is good when working through a list of tasks, quickly looking at their description further enhances its context.
Recurring Invoices Improvements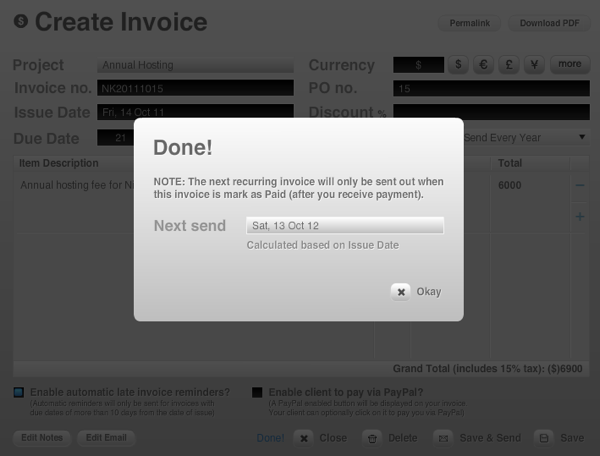 When saving a recurring invoice, a new modal window will pop up (as shown above) to show you the next send date. The next send date is calculated based on your issue date, if this date is wrong, just change your issue date to correct it.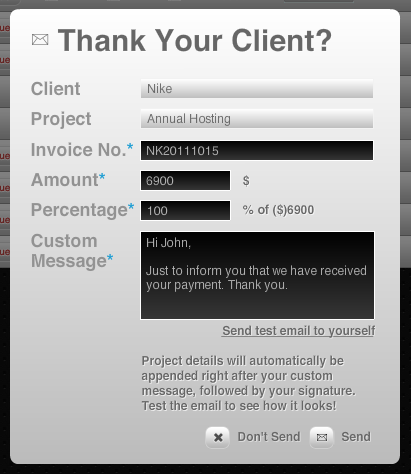 Received a payment for your recurring invoices? Checking the Paid checkbox will pull up the above window (as usual). What's changed is that after you send the thank you note, or clicking Don't Send brings up another modal window as shown below: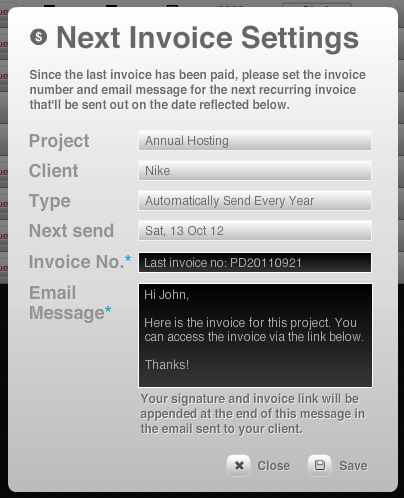 This new modal window lets you change your invoice number and email message conveniently for the next invoice that'll be sent out on the date displayed. Click Save and forget!
Gravatar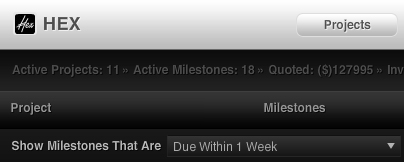 This one is purely cosmetic. If you have a Gravatar tied to the email you use to sign in to SUBERNOVA, your Gravatar image will be displayed on the top left just beside your company name. This will certainly make you feel more at home!