Insert timer data into invoice with one click
Thursday, January 19, 2012
You can now add time you've tracked via the project or milestone timer into your invoice conveniently with one click!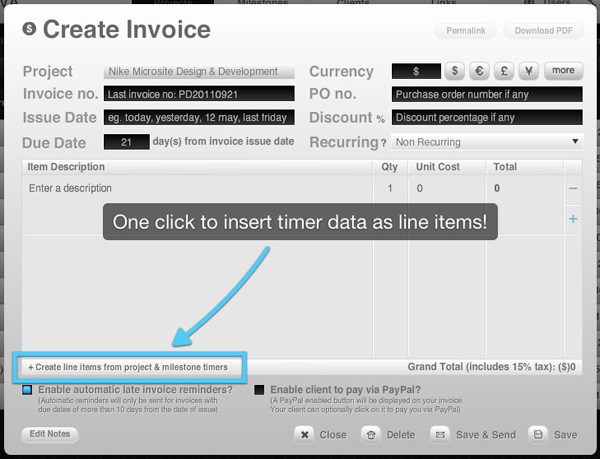 Click +Create line items from project & milestone timers and all your timer data will be inserted as line items.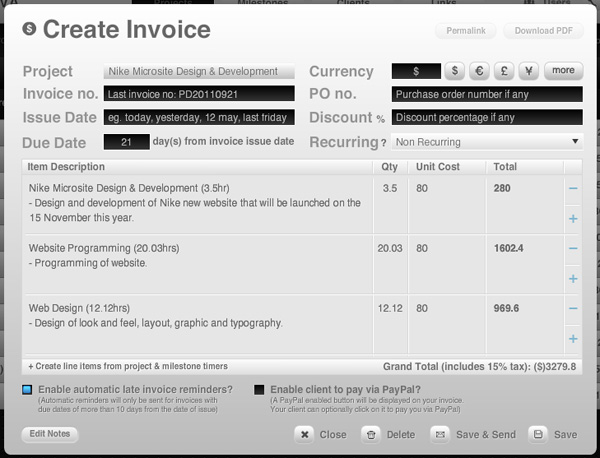 You can then edit these items as you see fit. If you use the timer a lot, this should make you much more efficient!